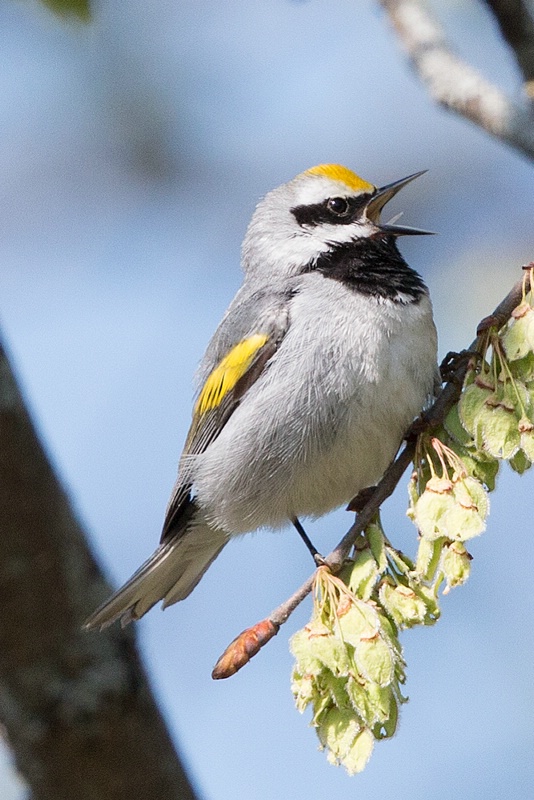 Golden-winged Warbler Singing
I went home for lunch in Rochester, Minnesota, when I heard the familiar song of a golden-winged warbler. I couldn't believe my ears never seeing one in the area before. A set of binoculars and some careful listening spotted the bird in an elm tree in my yard. Needless to say I didn't get lunch, but I did get some great shots.
Copyright for this gallery photo belongs solely to Denise Dupras. Images may not be copied, downloaded, or used in any way without the express, written permission of the photographer.